Hi, friends! Hope you've had a good week. We had a bit of a weather scare here in the Lou on Thursday, but everything turned out all right. And the best news? It's Friday again and time for another installment of Friday Favorites here on the blog. So here are a few of the good things I've found around the web this week.
Favorite jewels:
summer rain
Aren't these the cutest things?! Perfect for spring...which I *know* is just around the corner.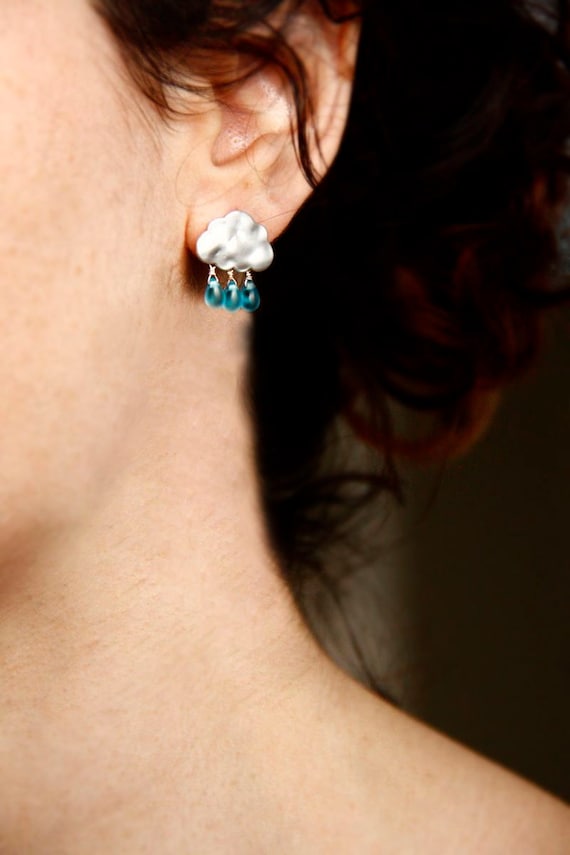 Favorite yum:
mini German pancakes
I've been craving all things breakfast lately, and these certainly fit the bill. That triple berry sauce looks to die for!
Favorite wisdom:
begin again
This applies to every area of life, doesn't it.
Favorite footwear:
Bow Tied by Shabby Apple
I love this navy and yellow color combo. And the polka dots. You can't go wrong with polka dots.
Favorite funny:
admired by your pears
I literally laughed at this for two straight minutes. Spelling matters, people! ;-)
Favorite furryfriends:
your kissing skills
Two of my dogs do this all the time. I guess Bill and I need to teach them how to kiss better. LOL!
Favorite flowers:
Easter bouquet
Can you tell I'm wishing for spring?? With all my heart...
Favorite recycle:
old frame
I know it's still being used as a frame, but I really like the look of the smaller pic inside this old frame. I wonder what stories it could tell.
Favorite snuggly place:
Got the Blues
I love the colors and the shading on this beautiful quilt.
Favorite graphic:
a rose for the lady
Reminds me of Norma Desmond from
Sunset Boulevard
.